All The Best Free ElectraX Presets!
A few days ago, I published The Ultimate list of free VSTs.
Today I come up with something different, something free again, but something for Electra2 (the successor of ElectraX), an awesome VST (really worth the investment) that I use every day to make some fire beats.
It's about 441 free presets in 20 different packs that you can download for free! 
ElectraX is made by Tone2 and is currently one of the most powerful synthesizers on the market!
This awesome instrument contains four customizable layers, each designed to deliver synth sounds of pretty much every conceivable!
This synth is perfectly suited for Hip-Hop, Lo-Fi, Dark Trap and EDM. It will meet all your needs if you're looking for a solid, versatile synth with a huge sound.
Anyway, you will find below the best presets for Tone2 ElectraX (If you own Electra2, don't worry, all the presets here are compatible).
THP – Twilight (17 Free Presets)
This XP is filled with dreamy and nostalgic sounds that range from the dark like, synth Arps, to haunted Bells & Plucks alongside some vintage like, ambient Pads & more. Inspired by the likes of Travis Scott, Cubeatz, Smokepurpp, Big Krit, Lil Skies…
Download
Ultimate ElectraX Bundle FREE Preview (27 Free Presets)
Download 27 Freebies from our Premium Ultimate ElectraX Bundle. It includes presets from The Rupee Collection, Based by Krypto, Arcade Mania, Crumbled, Sweet Blueberry and Blood Thirsty.
Download
THP Free ElectraX Collection (22 Free Presets)
22 Free Presets from Our Best Selling Electra2 Banks. It includes, Arps, Bells, Plucks, FXs and more…
Download
TrapX –  Free ElectraX Expansion (21 Presets)

Download 21 free trap sounds inspired by producers like Zaytoven as well as Lil Yachty, MadeInTyo, & more... This presets bank was created by Bruno Savage & ProducerGrind
Download
Free ElectraX Expansion "Taste of Greatness" (45 Sounds)
A big thanks to Ocean Veau, the sound designer who released "Taste of Greatness", an awesome freebie for Tone2 ElectraX with 45 dope sounds! This free expansion comes with 8 ARP Presets, 8 Bass Presets, 8 Pad Presets, 8 Lead Presets, 9 Pluck Presets…
Download
Download "Reckless" a Free Electra2 Expansion Pack – (17 presets)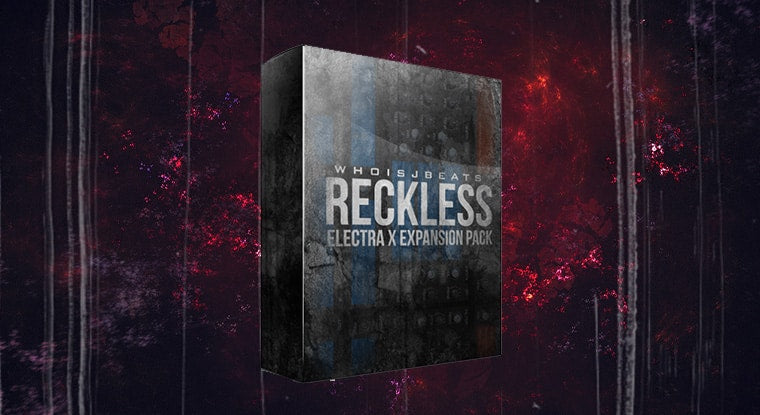 Check out those free presets for ElectraX made by @whoisjbeats who dropped a free ElectraX Preset Pack loaded with 17 fresh presets for producers to use.
Those sounds are truly fire! Click the link below to download RECKLESS from his website.
Download
Bart Synthson – Sounds for ElectraX Sampler – (5 free presets)

Ave Mcree from Traptendo is a nice guy. He has released a premium pack titled Bart Syntshon and gave us 5 sounds of  his pack for free.
In this kit, you'll be able to download 2 arp sounds, 1 OVO Bass, 1 FX sound, and 1 synth sound!
Download
Tarentino ARP Madness Electra X – (50 presets)
Over 50 presets of
exciting arpeggios, pads, choirs,
and more in the style of
Tarantino,
808 Mafia
. Another
dope free kit by Traptendo!
Download
Savage Mode for ElectraX/ Electra 2 VST – (11 presets)
This is a free version of a premium bank of preset based on 21 Savage and Metro Boomin's mixtape. The full version has 50 presets while this version only has 11 presets and the "Savage Mode" FLP.
Download
"Rage Is Luv" TONE2 ELECTRAx/ ELECTRAX Free XP – (8 free presets)
Download
6 free presets from the "Rage is Luv" premium pack
. The sounds are Inspired by Lil Uzi Vert and this kit contains psychedelic arpeggios, creepy drones, ambient pads, and more! It also includes the
FLP
for studying purposes only!  Check out this
walkthrough video here!
Download
"Apollo" Free Drum Kit & Electra2 XP – (20 Free Sounds)
DezDidIt made an "Apollo" Free Drum Kit & Electra2 XP that you can download on Sellfy! In addition to some snares, kicks, percs, FX, Vox… you can find some sweet Electra2 presets in Apollo kit!
Download
Filter303 ElectraX Soundbank – (157 Presets)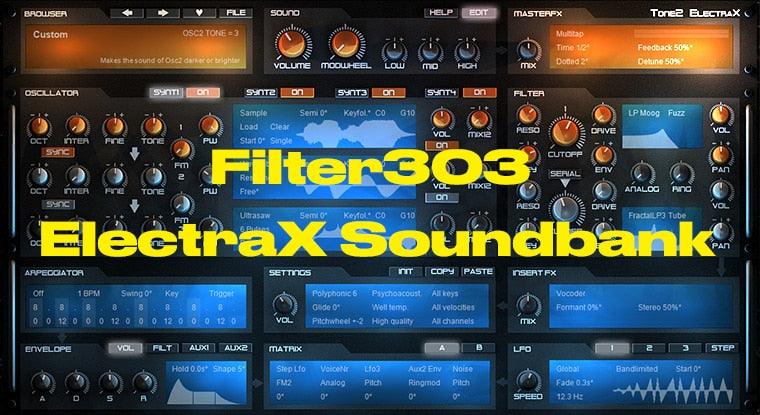 Filter303 designed 157 various presets for Electra2 / Electra X!
Get a bunch of synths, square basses, leads, keys, FXs, SAWs, Choirs…
. While the previous packs are more suitable for trap / hip hop, this one is more suitable for the EDM!
Download
New Wave ElectraX Preset Bank – (5 Free Presets)
5 sweet presets made by DjShawDip & TheProducers Plug! The free demo contains 5 Presets From The 40 available In The Full Version!
Download
AceC's ElectraX Expansion Pack – (17 Free Presets)
A Free ElectraX XP preset pack with 17 free sounds brought to you by AceCharisma aka AceC!
Download
3hree6ix9ine – ElectraX Preset Bank (6 Free Presets)

Download 6 free ElectraX presets in the style of "3hree6ix9ine"!
Download
Chocolate – ElectraX Preset Bank  (5 Presets)
This ElectraX bank made by Ocean Vau is perfect to give some original flavor to your R&B beats or to use smooth and unique sounds in your beats!
Download
Download the best free presets for ElectraX plugin! Sounds in the style of TM88, Lil Uzi Vert, Tarentino, 808 Mafia... 🔥
Click To Tweet
Elysian – ElectraX Preset Bank (6 Presets)
Free download for the Elysian ElectraX preset bank created by Ocean Veau and Imperial Muzikk. Contains 6 custom fre presets to try out!
Download
Analog – ElectraX Preset Bank  – 5 Presets
Free Presets made by Ocean Veau. Download 5 Presets for Trap and Hip-Hop production.
Download
ElectraX Preset Bank – Glo-Fi – (6 Presets)
"Glo-Fi" contains 6 free presets for ElectraX and Electra2.
Download
Nefelibata ElectraX Bank – 6 Presets
Ocean Veau is back with another out of this world bank for y'all called "Nefelibata". From spacey Plucks and Pads to the insane new wave Arps and Leads, this bank is definitely a go-to once stocked in your arsenal. If you are tired of your beats sounding boring, dull & not colorful enough, then Nefelibata is the perfect choice for you.
Download
How to Install ElectraX or Electra 2 Preset Banks?
Want more?