Looking for High Quality FREE VST Plugins?
Then, you're in the right place…
Here are 76 awesome plugins sorted by genre!
Indeed, even if you don't have any money to buy expensive Synth VST and VSTfx you can find and download many free high-quality professional plug-ins available pretty much everywhere on the web!
We've tested and gathered the best free VSTs.
We have categorized them by two main types, instruments and effects.
Moreover, we classified them by VST type (piano, bass, drums, synths, delay, reverb, chorus) to make it easier!
Last but not least, we have also specified the OS compatibility for each plugin via a set of diferent icons (AU, Mac OS, 32or 64 bit.)
This list contains tons of free VST plugins that might be useful for you, no matter whether you are producing hip hop, electro, house, rock, grunge, pop, classic, dupbstep, techno, vaporwave…
[irp posts="1844″ name="Ultimate List Of free Nexus Expansion Packs (1937 presets)"]
What is a VST plugin?
Virtual Studio Technology (VST) is a software interface that integrates software audio synthesizer and effect plugins with audio editors and recording systems. VST and similar technologies use digital signal processing to simulate traditional recording studio hardware in software. Thousands of plugins exist, both commercial and freeware, and a large number of audio applications support VST under license from its creator, Steinberg.
Free "Acoustic" Instrument and Drum Machine VST Plugins:
Because not everyone wants to produce electronic music, you will find below a list of the best free acoustic VSTs: piano, bass, guitars, violins… Furthermore, we also include Drums Plugins in this section.
Free Drums VST Plugins"]Drums Free VST – Claps, Kicks, Snares…
These Free VSTs will allow you to create some amazing drum patterns. Improve your workflow with these juicy freebies!
T-Rex 606 (Rompler made from a Roland TR-606)

T-Rex 606 is modelled after the iconic Roland TR-606 drum machine ! It contains 7 samples and features a master volume option and a reverb knob. An essential tool to make some hot drum loops!
TS-808 – Emulation of Roland TR-808

I know that many of us are constantly looking for high quality 808 sounds! Of course, you can directely download 808 HQ samples. The other way is to or create your own 808 sounds with this awesome free VST! TS-808 does not use any samples, it's all done with software synthesis. Seriously an amazing emulation of the classic Roland TR-808 drum machine! I advise you to try it without delay, you will not regret it!
SL Drums 3  – Free Drum ROMpler By Beatmaker

SL Drums 3 is an awesome Drum ROMpler that allows you to create dope beats quickly thanks to his clean drum-pad GUI. It contains 8 different pads with volume control, pan and release. SL Drums 2 is  the perfect tool for capturing ideas immediately. With more than 450 drum samples, it's a must have for any innovative beat-maker! An easy way to add some nice sounding hip hop drums to your music. SL Drums is a solid pick for a beginner's first freeware hip hop drum rompler.
DJinnDrum VST by SimpleRecorder

DJinn Drum is a nice VST that emulates the sound of the Linn LM-1, a classic drum used by Peter Gabriel, to Prince, to Michael Jackson.
Drum PRO VST

Wanna make EDM, Techno, House, Hip-Hop, R&B or  Trap beats? Then, this versatile VST is made for you!
Drum Pro VST contains 20 built-in drum kits, 12 pads and global effects to create insane saucy beats in minutes! A must-have for every modern producer!
KickMaker by Teragonaudio

We all know that the kick drum is one of the more important elements in every music productions, no matter what genre you are producing.
If you're like me, you probably spend a lot of time working on your kicks to find the perfect sound!
If you want to save time creating thick kicks, you can get Kickmaker, a superb free VST..
This synthesizer is specifically made to build a good kick drum. It uses four independent oscillators and a wide range of effects, allowing one to create perfectly customized kicks.
 Minispillage VST – Drum synth module
MiniSpillage is a drum synthesizer freebie featuring high resolution 64-bit DSP processing and including 3 exclusive drum synthesis algorithms (Bass Drum, Wood Drum and Electro Hi-Hat) along with distortion effects and resonant filters. If you want to make some professional quality drums for free, get this essential tool  😉
Impakter by De la Mancha

Impakter is a powerful drum VST  featuring over 300 drum samples generated by analogue synths like Korg MS20, Roland Juno60, Kakken SX-150 and drum machines such as Yamaha MR-10, Korg KPR-77, Mattel Synsonics and Antonelli Organ 2377 rhythm box… I truly love this machine. Sounds fantastic and unique.
EXD-80 by Third Harmonic Studios

EXD-80 is a free Drum VST instrument featuring 8 drum modules, 4 stereo output pairs (each has its own stereo effects section) and 128 drum kit patches with 16 preset drum kits perfect for any EDM styles including electro, glitch, industrial, ambient, dubstep, drum & bass and hip hop.
  [actt mask="Share the Best Drums Free VSTs to Twitter!" tweet="? Download The Best Free VST Plugins for Drums #drums #vst #plugins @producinghigh : https://thehighestproducers.com/vst/free-plugins-in-2017/#Free-Drums-VST-Plugins" btn-text="Share this" duration="" delay="" font="raleway" anim="none" template="dashed"]
Free Piano VSTs:
Discover a list of awesome free piano plugins in different styles (electric, grand piano, Rhodes, upright).
Only the Top notch freeware.
 Sweet case a Vintage Electric Piano

Sweet case is a nice piano VST that easily turns your MIDI controller in a realistic, warm and professional electric piano with high-quality sound!
Thanks @SweetCase for this awesome freeware!
CVI-Piano by GVI

Continuous Velocity Piano is a nice free piano VST based on spectral morphing.
This Piano replicates the sounds of a KAWAI grand piano, 7'4″.
This plugin had been recently rebuilt and is known for it's shimmering, clear tone.
It has been used on many recordings made by nine-time Grammy-winning engineer, Larry Seyer. If you want your piano to sounds like a realistic one, you should download CVpiano… It sounds really nice!
Iowa Piano Free VST

Iowa Piano is a Steinway Grand piano with almost every note sampled and 3 velocity layers.  It is based on the free samples from the University of Iowa.
Skerratt London Piano by Big Cat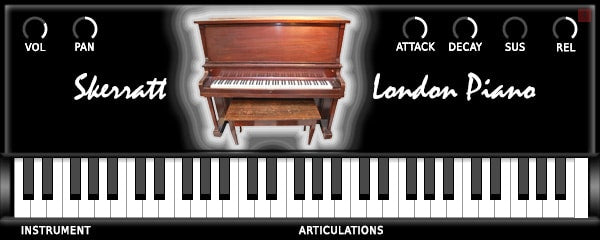 Skerratt London Piano is a upright sampled piano.
LazySnake – Electric Piano VST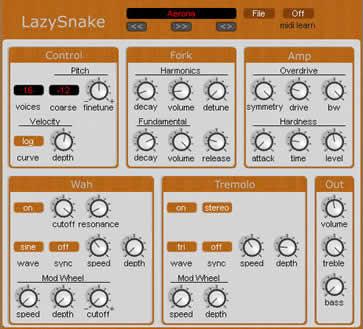 LazySnake is a virtual
electric piano with 
WahWah, Tremolo, midi automation and midi learning.
VS Upright

VS Upright 1 is a free piano VST based on a collection of samples of an upright piano and released as a VSTi plugin for Windows and Mac.
String VST Plugins – (Basses, Guitars, Violins…)
Yes, you all know that, but a string instrument is a musical instrument that produces sound through vibrating strings…
Here at the Highest Producers, we have downloaded and tested many string VST for you. So here is a list of the best string VSTi (excepted basses that
Bass Plugins
Acoustic Bass Free VST:
EVM Bassline VST Plugin

EVM Bassline is a great  wave Sample Bass Player featuring :
Multi-mode filter with resonance.
Envelope trigger/gating.
Monophonic/Duophonic mode.
Adjustable glide. 
This free VST sounds brilliant and can compete with a lot of commercial bass players. I highly recommend it for its versatility and the clarity of this sound.
DSK BassZ

DSK BassZ is a sweet Free VST featuring 24 bass sounds (acoustic & synth), a master section with level, pan, fine, an amp. envelope and velocity response.
Raspier 
Raspier is a Free bass VST for Windows! Produce some electronic bass, acoustic sound, leads, slap and ring tones with this VST!
Featuring 
LFO – 2 sine oscillators, and envelope.
Filter – Apart from the master SV filter, there are optional Distortion, * Smooth and Comparator filters.
Over 40 presets.
FabBass by Samsara Cycle Audio

FabBass is designed to create a close 1960's violin bass sound! It has every features you need: pitch, shape, and tone sections but also EQ!
⭐ 

Ample Sound – Ample Bass P Lite II

Ample Bass P II lite is a nice electric bass plug perfect for some groovy bass sounds! Ample Bass also comes with some nice featuring including palm mute, slap and legato slide for those little accents that make bass pop.
Guitar Free VST Plug-Ins
Ample Sound – Ample Guitar M II Lite

 Ample Guitar L II aim to bring the Alhambra Luthier Classic Guitar sound to your studio.A very nice realistic Guitar.
DSK Guitars

Download those 3 free Virtual Studio Technology audio plugins for guitars. Make your guitars sounds better in your favorite DAW with those 3 awesome guitars sounds plug-ins from DSK Plugin.
Spicy Guitar

Spicy Guitar is a free physically modeled acoustic guitar synthesizer. This brilliant VSTi  is relying on an innovative technology, its sounds are rich, natural and lively.
9 guitars, 2 types of strings
physical based sound design
astonishing expressivity
easy-to-use strumming engine
many types of chords, 2 positions
5 guitarist playing techniques
Revitar 2

    Revitar 2 is a nice and Free 
guitar VST for pro
 a wide variety of acoustic guitar sounds with no samples used!
Unique string and body simulation.
Adjustable pick shape.
48 programmable chords, using absolute and relative positions.
Different playing styles – slides, hammer-on / pull offs, chords, single string.
6 guitar body types to choose from.
Fully programmable MIDI control of all knobs and sliders.
Intuitive user interface.
[actt mask="Share the Best Free Guitars VSTs!" tweet="? Download The Best Free Guitar VST Plugins #bass #vst #plugins @producinghigh : https://thehighestproducers.com/vst/free-plugins-in-2017/#Guitars" btn-text="Share this" duration="" delay="" font="raleway" anim="none" template="dashed"]
Violin Plugins
 VSCO2 Violin Section

VSCO2 Violin Section is a sampled violin section.  Samples were recorded by Versilian Studios / Sam Gossner.
You can switch between 6 groups:
Arco Vib.
Arco Vib f.
Arco Vib p.
Pizzicato.
Spiccato.
Tremolo.
Download The Best Free Violin VST Plugins #bass #vst #plugins @producinghigh : https://thehighestproducers.com/vst/free-plugins-in-2017/#violins" btn-text="Share this" duration="" delay="" font="raleway" anim="none" template="dashed"]
Synth Plugins  :
TAL-BassLine

TAL-BassLine is a sweet bass Free VST made for bass, acid sounds and effects. It's based on a robust core and has the usual controls of analog hardware synthesizers.A unique -18dB low pass filter with a lot of asymmetric and random components introduces a warm and analog sound. Very fast, nonlinear envelopes are also a part of this synth.
SAW – Saw Wave Synth 


Saw is a saw wave synthesizer developed by Samsara Cycle Audio with versatile features:
4 Pitch controls with selectable 'feet' switch in the range of 32′ 16′ 8′ 4′ 2′

Filter Section
Filter Pass Mix Section:Low Pass, High Pass, Band Pass and Q settings
Glide
Mono / Poly Selector
Filter and AMP section LFO Level Controls
AMP and Filter Envelope Sections:
LFO Section – S
electable Host Sync Function
Flanger effect
Midi Learn
Alice-1377

Alice-1377 is an Emulation of the Soviet synthesizer "Alisa-1377". It's a limited but very nice plugin!
Arppe 2600

ARP 2600 is an awesome free softsynth that has a multitude of Frequency Modulation options that enable it to create some truly awesome sound effects with  PWM, Sample & Hold, virtual Spring Reverb, Ring Modulation, and a dedicated Noise Generator! This versatile synth-free VST is really sweet!
⭐ 

Atlantis free VSTi  – (with Atlantis Preset Collection 1

)
 
Atlantis Synthesizer is a unique synthesizer VSTi that has nearly unlimited possibilities for building fresh and exciting sounds! It is also a powerful effects module that can be used to process other audio. A truly must-have free hybrid synth!
Chimera VST Plugin
 
Chimera is a noisy synth for great ambient and lead sounds! White noise generators are connected through three pitch-controlled resonant bandpass filters.
You can also download very good plugins on the site of Maijken(the creator of Chrime)s such as Grizzly (a drum sampler), Pan-Oh! -Rama (a dual filter effect) and Subduer (a triple oscillator subtractive synth)
Kairatune Virtual Instrument  Synth



Kairatune is an awesome free VST synth, particularly useful for electronic music producers. It delivers a tight, punchy sound that is perfect for in EDM music genres. One of the benefits of this VST is the preset-management system that allows you to get in there by category and then select your presets with absolutely no fuss whatsoever. The Delay section, including phaser, delay and EQ components, is also super sweet!
Kern a Free MIDI Controlled Synthesizer

Full Bucket Music has released Kern, a efficient freeware virtual analogue synthesizer VSTi plugin which was configured to be fully controllable by a range of regular MIDI controller keyboards.
PolyIblit – Free AnalogSynth VST

PolyIblit is an awesome 32 voices analog synth with a lot of nice features as 3 oscillators per voice,Sine, Triangle, Sawtooth and Pulse waveforms and much more. This is a must have synth with a very punchy sound! Perfect for leads, pads and basses!
 Karnage Free Synth VST

Like all Krakli VSTs, Karnage is just magic! This synth, particularly useful for bass, is a must for dirty sounds.
⭐TOGU Audio Line Noise Maker 

TAL-NoiseMaker is a Wavetable Synth that is an improved version of TAL-Elek7ro and has a completely new synth engine and a lot of improvements in sound and usability. The synth also includes a small effect section with a reverb, chorus and a simple bit crusher effect.
It contains 256 presets of virtual analog synth, leads, pads, arps and basses aplenty. A must-have VST and one of the best free plugins around here!
⭐ U-He Triple Cheese – Free Synth VST


Winner of the 2006 KVR Developer Challenge, Triple Cheese is a unique-sounding freeware synthesizer plugin that uses forms of very short chromatically tuned delays. It has a dozen banks of awesome presets! A must-have!
⭐ Helm Free VST























Helm VST  is one of those freebies that makes you want to donate, and maybe you should because while you can download this for free, it's quite an object to behold. ! One my favorite Synth VST!
⭐ Plogue Alter/Ego

Plogue's freewaree Alter/Ego is an awesome singing synthesizer. It attempts to create  modern vocal sounds. Unfortunately, there's only one voice bank available for it!
⭐ Orion Sound Module – Sample Science

The idea behind the Orion Sound Module plugin is to provide a rompler based on public domain samples that can be used to create royalty-free loops!  It contains great sounds with all the basics you need: pianos, basses, percussion, world instruments, analogue synthesizers and modular synthesis. Orion Sound Modules has a simple and intuitive interface. Really easy to work with it! Just awesome!
Cheeze Machine – String Synth Free Plug-In

The Cheeze Machine emulates the synthetic string sound like a Solina arp! Cheeze Machine features:like waveform
chorus ensemble emulator
6-stages phaser
reverb
Developed as a collaboration between Krakli Software and sound designer Tim Conrardy, Cygnus is a very nice atmospheric VSTi !
Designed for Pads, Ambient space sounds and otherworldly effects. CYGNUS is a "spacesynth" in both looks and tone.
DubSiren Free VSTi

Emulates the sounds of those selfmade siren units used by Dub and Reggae Sound Systems like Jah Shaka, Aba Shanti and countless others.
Free Effect VST (VSTfx)
Free VSTfx – Effect Plug-ins
 Compressor Plugins
Here is a list of the best free compressor VST/AU plugins for Windows and Mac.
⭐ Density mkIII by Variety OF Sound

Sound Density MKIII – A free VST for CompressionDensity is a smooth transparent compressor. Use this awesome VST to add "glue" to a mix while keeping a natural sound.
While the previous version was already very good, this one is noticeably better 🙂
Furthermore The Relax'-Knob and the Color'-Knob are absolutely amazing! Undeniably one of the best free compressors on the market!
Blockfish

BLOCKFISH is a versatile compressor with countless ways to shape the incoming audio. This compressor is particularly useful for vocals because it features an awesome opto mode wich is nice for transparent and smooth gain riding on vocals.
DC1A Compressor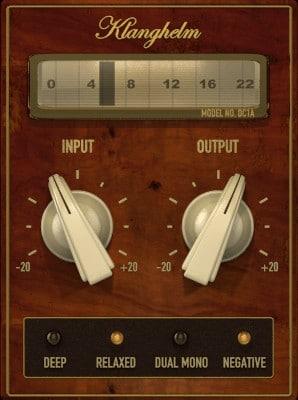 DC1A is an effortless character compressor based on its big brother, the DC8C compressor! The Klanghel team made impressive work and incorporate some of the best settings from DC8C in DC1A. This plugin provides really interesting features despite the fact that he only has 2 knobs.
MCompressor

MCompressor is a free VST featuring an adjustable compression shape that gives you the power to create dynamic sound effects, and a range of up-sampling options for a crystal clear sound.
Download The Best Free Synth Plugins #compressor #vst #plugins @producinghigh : https://thehighestproducers.com/vst/free-plugins-in-2017/#Compressor-Plugins" btn-text="Share this" duration="" delay="" font="raleway" anim="none" template="dashed"]
Reverbs Plugins:
Ambience – Smartelectronix

Ambience is a nice free reverb plugin that can compets withs many commercial VSTs.
Ambience includes some rare functions such as a "Gater" and a useful Hold function. It comes with a great collection of sweet presets.
Tal-Reverb-4

Thanks to TAL-Reverb-4, you can create modulated vintage reverb sound. It works on almost every audio material.
This plugin is very easy to use and supports stereo channels.
⭐ u-he Protoverb

One of the most creative VST on this list, u-he's Protoverb is a reverb plugin based on an innovative idea. In fact, the algorithm simulates resonances in the body of air, rather than simulating reflections.
"Protoverb is an experimental reverb based on the idea of a "room simulator". Most algorithmic reverbs try to avoid resonances or model the reflections of sound from the walls of a room. Proverb does the opposite. It builds up as many room resonances as possible, modeling the body of air in the room."
Saltline Lisc-Verb

Lisc-Verb is an excellent free reverb effect VST for building space, from plain ambience to more advanced temporal effects.
You can controll the input signal and combine reverb and delay signal to create space and depth effects. Its only disadvantage is that this VST is only available for windows.
OldSkoolVerb – by Voxengo

OldSkoolVerb is a free algorithmic reverb plugin available in VST and AU format that implements a very 24-carat "vintage" stereo reverb algorithm resulting in a very clear spatial image that blends well with the mix.
Download The Best Free Reverb Plugins #reverb #vst #plugins @producinghigh : https://thehighestproducers.com/vst/free-plugins-in-2017/#Reverb-Plugins" btn-text="Share this" duration="" delay="" font="raleway" anim="none" template="dashed"]
Saturation Plugins
Free Saturation, Distortion and Overdrive VST plugins!
Here are the best freeware saturation, distortion and overdrive plugins available on the web.
Are you looking for a sweet analog tape? Do you wou want to add some grit and noise to your sounds?
Here is a list of freebies you can use to give your song more character and color!
 FerricTDS by Variety Of Sound 

FerricTDS – Tape Dynamics Simulator
Winner of the KVR Developer Challenge 2009, FerricTDS – Tape Dynamics Simulator is inspired by the smooth dynamic shaping capabilities of some high-end reel-to-reel tape recorders.
An awesome and free VST that emulates the effect of tape saturation without any undesirable artifacts like noise and wobble.
One of the advantages of this VST is this CPU effective. Furthermore, it can also be used for mastering thanks to its precision and transparency. A perfect treatment for sampled TR-808 drums.
Nebula3 by Acustica (Mac/Win)




Nebula3 is a multi-effect plugin VST for saturation and subtle signal coloration in the post-mixing stage.
This VST is capable of emulating and duplicating various types of expensive audio equipment, eliminating the need for costly gears.
Nebula uses libraries that are created using a sophisticated "sampling approach" resulting in highly realistic, complex emulations of many types of audio signal processes, captured and utilized all within a VST plug-in that is compatible with all major DAW's and editing software.
TAL – Tube:




TAL-Tube is a saturation plugin that have the characteristic of tubes and an additional amplifier mode. It's very suitable for adding higher harmonics and can give more excitement and analog character to digital sounds or drums. At extreme values it can also be used as a grungy distortion effect…
Voxengo Tube Amp:




Voxengo Tube Amp is an audio effect AU and VST plugin that applies asymmetric tube triode overdrive usually found in single-tube microphone pre-amp boxes.  The sound this plugin produces varies from a mild "warm" overdrive to a fuzzy distortion.
FuzzPlus3 by Audio Damage:




FuzzPlus  is a VST featuring an awesome vintage fuzz pedal model, plus a filter, self-feedback, and a modern procedural user interface, FuzzPlus3 is a fine addition to any producer's toolset. A fantastic tool that is working on almost every instrument, guitar, bass, Rhodes, drums, vocals, even synth pads…
Tube Creamer 808




Tubes creamer 808 Core is an emulation of the famous Tube Screamer distortion.
It's modeled from the Ibanez TS-808 pedal.
Download The Best Free Saturation Plugins #saturation #vst #plugins @producinghigh : https://thehighestproducers.com/vst/free-plugins-in-2017/#saturation" btn-text="Share this" duration="" delay="" font="raleway" anim="none" template="dashed"]
Bitcrusher VSTs
Free Bitcrusher VSTs:
A bitcrusher is a simple type of effect – it reduces the bit depth of the audio signal, leading to audible degradation!
Download all the best free VST bitcrusher plug-ins here.
If you are looking for bit reduction and downsampling effects to degrade your samples you've come to the right place! Here comes the 8-bit sound of the 1980's.
⭐ Tal Bitcrusher

My favorite Free Bitcrusher VST is Tal-Bitcrusher, a simple bit crusher with useful features as a low/highshelf EQ and a noise cross modulator. Perfect for downsampling drums and adding grit to leads and instruments.
CMT Bitcrusher

CMT Bitcrusher is another nice free Bitcrusher plugin! Its big highlight is its ease of use and its ergonomic interface!
Thrummashine Bitcrusher

A very sweet multiband bitcrusher created by De La Mancha!
Download The Best Free Bitcrusher Plugins #bitcrusher #vst #plugins @producinghigh : https://thehighestproducers.com/vst/free-plugins-in-2017/#Bitcrusher-VSTs" btn-text="Share this" duration="" delay="" font="raleway" anim="none" template="dashed"]
Chorus Plugins
Free Chorus VSTs
TAL's Stereo Chorus-LX

TAL's stereo Chorus-LX is based on the Roland Juno-60 chorus. It's a simple but  very powerful free VST.
Azurite by Distorque

Azurite is a multi-voice chorus with a focus on rich sounds and versatile controls. It's a flexible chorus with great tones and ease of use. The result is an effect that will be handy for producers, guitarists, and glitch lovers alike.
Acon Digital's Multiply Chorus

Multiply is a modern chorus effect that uses phase randomizing filters on each of the six voices in order to avoid unwanted comb filter effects. The plugin includes a simple equalizer for controlling the frequency response of the processed audio signal, as well as a pre-delay section that can be used to create echo effects.
One of the favorite features of the plugin is the A/B testing switch mod, which makes it possible to test different settings against each other without running multiple instances of the plugin on the same channel.
Blue Cat's Chorus

Blue Cat's Chorus is a versatile chorus VST available for both Mac and PC operating systems. Like all Blue Cat's plugin, quality is there! The skinnable and customizable user interface is also awesome!
Download The Best Free Chorus Plugins #chorus #vst #plugins @producinghigh : https://thehighestproducers.com/vst/free-plugins-in-2017/#Chorus-free-VSTs" btn-text="Share this" duration="" delay="" font="raleway" anim="none" template="dashed"]
  EQ Free VST Plugins
Luftikus – EQ

Luftikus is a digital adaptation of an analog EQ with fixed half-octave bands and an additional high-frequency boost. As an improvement to the hardware, it allows deeper cuts and supports a keep-gain mode where overall gain changes are avoided.
Voxengo GlissEQ

GlissEQ is a parametric equalizer AAX, AU and VST plugin for professional music production applications.  The most interesting and unique feature of GlissEQ is the dynamic behavior of its filters.
TDR Nova

The TDR Nova is a four-band dynamic EQ. An awesome tool for making a bright mix!
Download The Best Free EQ Plugins #chorus #vst #plugins @producinghigh : https://thehighestproducers.com/vst/free-plugins-in-2017/#EQs" btn-text="Share this" duration="" delay="" font="raleway" anim="none" template="dashed"]
Free Delay & Echo VST plugins:
Classic Delay 

Classic delay is one of my favorite Delay plugins. It emulates three of the most commonly used delays/echo sounds types: Tape, Analog, and Digital, but without the introduction of noise. A top-notch plugin to add to your library!
KarmaFX Deelay:
A tempo-controlled stereo delay.

A simple but efficient Delay with independent left/right channels, ping-pong, filters …
+Delay by Soundhack (and +pitchdelay)

+delay gives you classic delay effects, with a wide-ranging filter section to help emulate vintage delays, an LFO time modulator with triangle, sine, ramp, square and random waveforms, as well as freeze mode, dual-head mode and feedback inversion. Both the delay time and the LFO modulator can be synced to multiples and divisions of the host clock.
Download The Best Free Delay Plugins #delay #vst #plugins @producinghigh : https://thehighestproducers.com/vst/free-plugins-in-2017/#Free-Delay-Plugins" btn-text="Share this" duration="" delay="" font="raleway" anim="none" template="dashed"]
Free Limiter Plugins
LoudMax

LoudMax is a Look-alike Brickwall Loudness Maximizer Plugin with a clean transparent sound. It is designed to retain the original character of the music as much as possible even at high compression levels. A very convenient tool that can be pushed hard and still remain quite bright!
Voxengo Elephant

Voxengo Elephant is a mastering limiter AAX, AU and VST plugin for professional music production applications.  The most remarkable feature of this signal limiter is its sonic transparency.  Elephant brings sound limiting and loudness maximization without audible "fuzz" and "pumping" sonic artifacts.
W
1

 Limiter

W1 Limiter is a clone of Waves L1, with identical output, as well as an approximation of Waves L2. A sweet recreation of the L1 Limiter by Waves. A comparison to Waves L1 limiter has been made on this page. A big thanks to George Young's for this awesome freebie!
Download The Best Free Limiter Plugins #delay #vst #plugins @producinghigh : https://thehighestproducers.com/vst/free-plugins-in-2017/#Free-Limiter-Plugins" btn-text="Share this" duration="" delay="" font="raleway" anim="none" template="dashed"]
Utility Free VSTs
Last but not least, here is a list of free utility plug-ins to help you fix your mix 😉
Voxengo Span – Spectrum Analysis plugin

With Span, a free spectrum analysis plugin, you can see exactly the issues of your mixes and compare the frequencies of your mixes to commercial tracks that you love.
Beyerdynamic – Virtual Studio

If you're working on a track or on a mix and you're asking yourself: how will the track sound in a different environment? When it's playing on stereo studio monitors or in a large concert hall?
Then this plugin is made for you! Indeed, Virtual studio virtually simulates real speaker systems (such as stereo or 5.1) in various environments (recording studio, concert halls, etc.) on your headphones 😉
Download Beyerdynamic – Virtual Studio
Blue Cat's Audio Gain Suite

A free suite of gain utilities that let you control the volume of one or several audio tracks in real-time. The interest of these plug-ins resides in their particular features as advanced automation MIDI control capabilities or the ability to link several instances of the same plug-in: you can control the gain of several tracks at the same time with a single slider.
Download Blue Cat's Gain Suite
  [actt mask="Share the Best Limiter Plugins!" tweet="
Download The Best Free Utility Plugins #utility #vst #plugins @producinghigh : https://thehighestproducers.com/vst/free-plugins-in-2017/#Free-Utility-Plugins" btn-text="Share this" duration="" delay="" font="raleway" anim="none" template="dashed"] We'll keep this list regularly updated so make sure you bookmark this page  to don't miss out on any new Plugins we'll share!
Do you see any other free VSTs or Plugins that can be added to that list? Let us know!